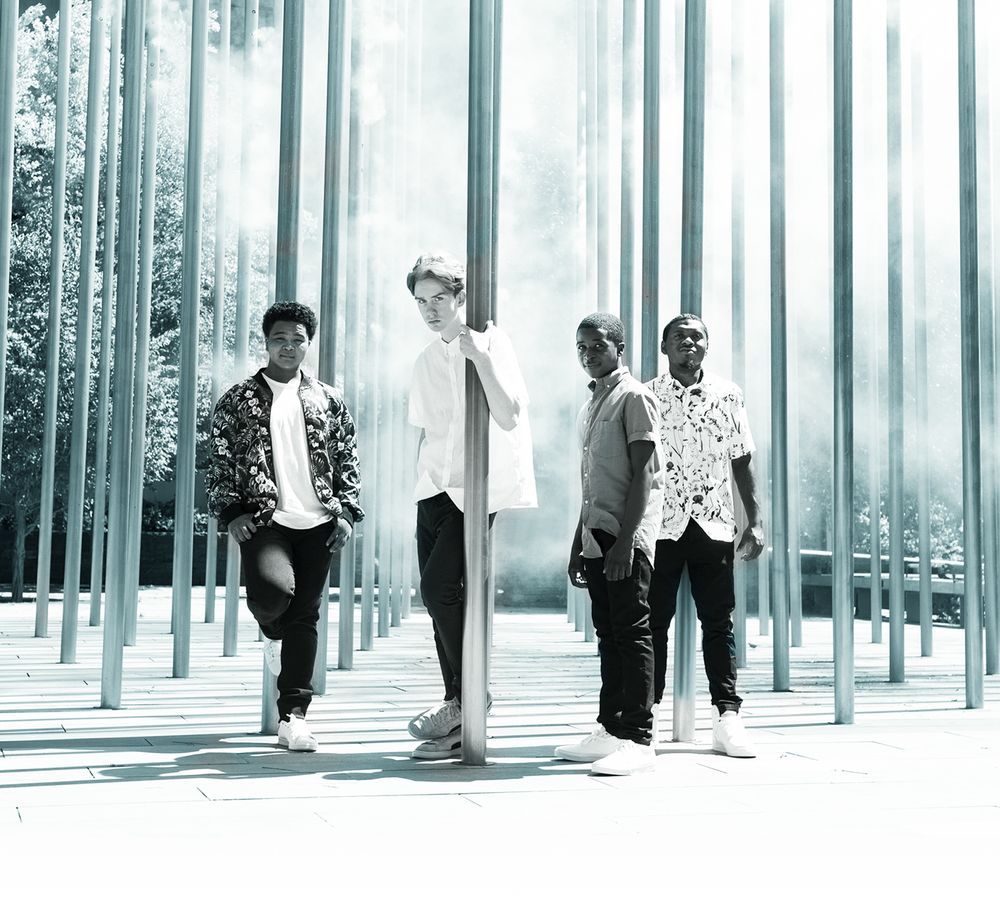 Funky Fly Project
The Funky Fly Project is a funk and jazz group operating out of Pittsburgh, PA consisting of Winston Bell, Henry Schultz, Brandon Terry, and Eric Dowdell Jr.
A powerful combination of skill and virtuosic playing, you would never know by listening, that each member of the project is less than twenty one years old. Developing a sound well beyond their age, the quartet fuse classic jazz styles with contemporary funk to create a unique sound that leaves listeners in awe. 
The Funky Fly Project flaunts the soloistic skills of the players while showcasing the group's inspiring ability to write original compositions with unmatched style and grace. Pulling together an arsenal of different styles and techniques, each track on their debut CD "Deja Vu" is laden with the fresh excitement of youth and expertise rarely found in today's world of pop music. 
Each player gains inspiration from a number of different influences and their combined sound has been described as "spectacular". 
The complex sound of the Funky Fly Project is made up of four equal yet distinguishing parts; Winston Bell on saxophone, Henry Schultz on keyboard, Brandon Terry on drums and Eric Dowdell Jr on bass.
Each member of the project shines with complex chord changes, difficult rhythms and jaw-dropping solos while harnessing the finesse of veteran jazz legends. A band to watch in coming months and years, it's easy to imagine where this level of talent might take this group --- whether it's the main stage at jazz festivals or spotlight performances in clubs --- the Funky Fly Project will perform as many nights as their studying allows. Having already performed at a number of clubs and nationally publicized events, the group grows leaps and bounds with each new gig they conquer.